Major Peter A. Berger, USAF (retired)
58th Chapter President
Pete was born in Santa Monica, Calf but was raised in West Long Branch, NJ, gaining the adopted name Berger when his mother married. He graduated from Shore Regional High School in 1965 and from Trinity College in Hartford, Ct. in 1969 at which time he was commissioned a 2nd Lt through the USAF ROTC program there.
Pete's His first duty assignment was at the Weapons Controller School at Tyndall AFB in Florida. He was then assigned to his first operational squadron at the 607th Tactical Control Squadron at Luke AFB, AZ in February of 1970.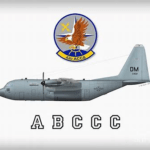 In April of 1971 he was assigned to the 7th Airborne Battlefield Command and Control Squadron at Udorn, Thailand. He flew 103 combat missions and was named the Stan Eval Controller as a 1st Lt. Pete logged over 1300 hours in the C-130 flying mostly over Laos.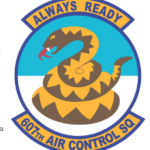 Pete returned to the 607th TCS at Luke and then transferred over to the Social Actions Office which was honored as the outstanding office in TAC during his stay there. He left active duty and began working as a therapist at St. Luke's Behavioral Health Center in 1975. Some friends of his from the 607th days sought him out to join a new TCS that was part of the AZ ANG. Pete was in the Operations section during his participation in the 197th and returned from there as the Director of Operations in 1996, having spent 14 years in the Guard. The 107th won several outstanding unit awards during his participation there.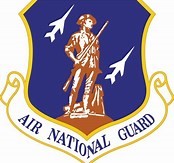 He commanded part of an anti-drug mission in Colombia and his unit's participation in a NATO exercise in Germany. The 107th scored Excellent or Outstanding on most of the ORIs and other inspections. The 107th was a worldwide deployable Command and Control Squadron that, in addition to the Outstanding Unit Awards, also was named the USAF Outstanding Unit one year.
In his civilian life Pete started as a therapist at the St. Luke's Behavioral Health Center and ended up as the Program Manger. He then went to Camelback Behavioral Health Hospital and was the Administrator of their Addiction Service Line. In 1991 he entered Private Practice in Scottsdale where he continues to work today.
Pete's awards include the Meritorious Service Medal, the Air Medal with 2 Oak Leaf Clusters, the Commendation Medal, the Achievement Medal, the Outstanding Unit Award with 4 Oak Leaf Cluster, the RVN Campaign Medal and the RVN Service Medal, in addition to several state medals.
Pete has three Sons and three Grandchildren. He lives in Scottsdale with his girlfriend Barbara Bulloch.