Commander Mike Rogers, USN (ret)
57th Chapter President
Commander Mike Rogers, USN (retired) was born in Natick, Massachusetts in 1949. Mike graduated from California Polytechnic University San Luis Obispo in the fall of 1972. He enlisted and was commissioned an Ensign in October 1973 after completing the AOCS. Mike completed flight training and received the Navy Wings of Gold November 1974.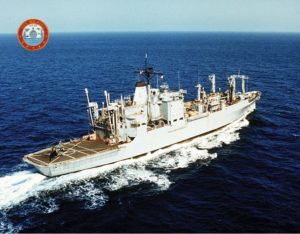 Ensign Rogers reported to HC-3 November 1974 assigned as the Aircrew Training Officer and served on the USS Kilauea AE-26 for a West Pac cruise Sept 1975 – Mar 1976. Mike was promoted to the rank of LTJG while on cruise and in Oct 1975 also attained the Officer of the Deck Independent Steaming designation. Returning to CONUS, he was assigned as Assistant Personal Officer for HC-3 for handling all TAD orders, schools and travel claims.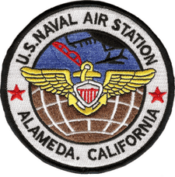 LTJG Rogers was transferred to NAS Alameda as a station pilot and Operations Maintenance and Quality Control Officer for station and transient aircraft Oct 1977. Mike was promoted to Lieutenant on 1 December 1977.
April 1980 LT Rogers left the active Navy and joined the Reserves. He was assigned to NAS 4087 as Operations Officer of a command that had 209 reserve personnel filling numerous billets throughout Naval Air Station Alameda on drill weekends. Reassigned in July 1981 as Training Officer to computerize all unit training records in support of the new reserve electronic training records program.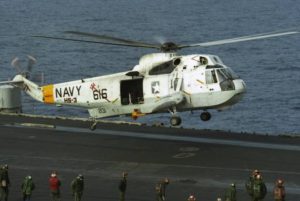 LT Rogers was promoted to Lt. Commander January 1, 1983 and transferred to HS 128 to cross trained from the H46 aircraft to the HS3 ASW platform and designated as the Public Affairs Officer for the squadron.
LCDR Rogers attended the Naval War College training for reserve officers September 1983 on Active Duty for Training orders.
LCDR Rogers transferred to HS-85 in February 1984 and attended Fleet Anti-Submarine Warfare (ASW) training. In June 1984 Mike was assigned as Safety Officer, reassigned as Navigation Office December 1984, and reassigned to Line Officer August 1985.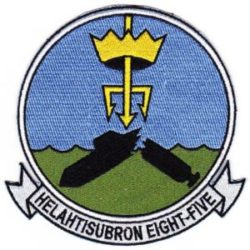 Do to prior experience, in February 1987 LCDR Rogers was assigned as the squadron Training Officer and worked closely with the civilian computer staff to complete the implementation of electronic training records for officers and enlisted personnel in the squadron. Using the new program to track training, the readiness of HS-85 was improved. On February 10, 1989, LCDR Rogers received the Navy Commendation medal for performance in increasing squadron readiness.
LCDR Rogers, applied and was accepted to Armed Forces Staff College for Reserve Officer training in February 1988. In June 1988, Mike graduated from San Francisco State University with a Masters Degree in Business Administration – Finance concentration June 1988.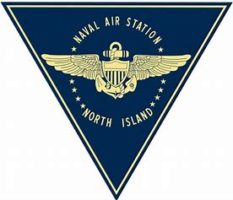 On April 1, 1989 LCDR Rogers was promoted to the rank of Commander. In September 1989 was assigned as the Squadron Operations Officer. In October 1990 Commander Rogers transferred to CINCPACFLT Detachment 420 (Management Assistance Team) as Training Officer. In April 1991 Mike assisted in the implementation of the Total Quality Leadership (TQL) program at CINCPACFLT Propulsion Examination Board, 32nd Street Naval Station. After 6 months a progress review confirmed acceptance of the TQL methodologies in the command and on a ship selected as a prototype. Three additional ships soon followed the implementation with high success rates.
In May 1992 Commander Rogers was assigned to a team supporting CINCUSNAVEUR to review the communication abilities in the Mediterranean area. The four-week study reviewed many weaknesses in the communications ability, personnel, and equipment. Presenting the study to CINCUSNAVEUR included retirement of two computer centers while converting to a single center which was equipped with state of the art and a staff staying abreast of the most current computer resources. The availability of satellite communications replaced antiquated land lines. This fully supported the Desert Storm operations.
Commander Rogers was assigned TDY in October 1993 to Navy Reserve Mardez Pacific Section in a ASW staff position. A Littoral war game exercise was developed and executed. In September 1994 Mike was assigned as the CINCPACFLT Watch Commander for the UCFL exercise. On October 1, he returned to CINCPACFLT 420 as the Executive Officer. In August 1995 Commander Rogers was assigned as the Naval Watch Officer for the UCFL exercise at CINCPAC Camp Smith.
On November 10, 1995 Commander Rogers was transferred to Navy/Marine San Bruno Reserve Center as Commanding Officer for the Volunteer Training Unit. VTU members were assigned to help various commands improve readiness. Mike assisted in the November 1999 BRAC Closure of the San Bruno Navy Reserve Center, receiving a second Navy Commendation Medal for all action performed while assigned to the reserve center. CDR Rogers retired in January 2000.
Mike left Active Duty in the Navy and joined the Reserve Navy in April 1980. Entering the civilian work world found him at Sprint as a computer systems manager until 1987. Next was United Airlines maintenance manpower developing plans to maximize efficiencies of the labor force doing major aircraft overhauls. November 1999 found Mike at AAA in San Francisco doing business system requirements for computer systems. In July 2006 AAA moved the IT department to Glendale, Arizona. With the move, Mike was reassigned to a two-man team performing root cause analysis for computer system outages and failures. Mike retired from the civilian work world in July 2010 to lower his golf handicap.
In June 2006, Mike married Diane Wolfe of East Meadows, New York. Mike has a daughter, Ashley, from his previous marriage who is now 31 years old, married, and working in Silicon Valley.