1989 2LT Raymond C. Hitzel, Esq., U. S. Army, veteran

Second Lieutenant Raymond C. Hitzel, United States Army veteran, was born on 28 April 1913 in Brooklyn, New York.  Ray attended Richmond Hill High School where he participated in track field events.  His higher education included Saint John?s College, St. John?s Law School, Columbia University in New York City and also the University of Michigan.
After obtaining his Juris Doctorate, Lieutenant Hitzel was admitted to the Bar in the state of New York in 1938. He was an active trial lawyer and was admitted to the U.S. Supreme Court in Washington D.C. in 1955.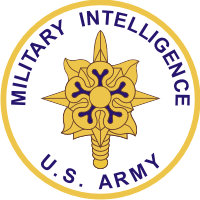 Lieutenant Hitzel entered the United States Army on 15 Dec 1942, serving during World War II with Army Military Intelligence where he learned to speak, read and write Japanese. He semi-retired as an attorney in New York and subsequently moved to Arizona where he was a licensed real estate broker, owning his own real estate company. Ray enjoyed playing golf and won many tournaments.
Lieutenant Hitzel was active in The Retired Officers Association (TROA, now MOAA) and served as our 35th Chapter President during 1989.  Ray later served as the President of the Arizona Council of MOAA Chapters.
Lieutenant Hitzel passed away on 25 March 2003.  Survivors include this wife Maralyn Hitzel and his sister Audrey Herz Johnson.  Lieutenant Hitzel is buried in Site 72, Row E, Section A9, of the National Memorial Cemetery of Arizona, 23029 North Cave Creek Road, Phoenix, Arizona 85024.  Funeral arrangements were handled by Messinger Indian School Mortuary, Scottsdale, Arizona.