1992 Captain Albert W. Newhall, U. S. Navy, retired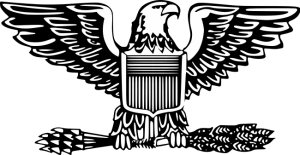 Captain Albert Wallace "Bud" Newhall, Jr., United States Navy, retired, was born on 25 June 1917 in New Jersey.  He was the son of Edna T. and Albert W. Newhall, a Lieutenant in Headquarters Company, 1st Battalion, 158th Infantry, Arizona National Guard.
Captain Newhall received his commission as a Naval Ensign on 6 June 1940 upon graduation from the United States Naval Academy.? ?Some of his assignments included:
1941-1943.  Served aboard cruisers in the Pacific.
1943.  Designated a Naval Aviator.
1943.  Served as a flight instructor, Operational Training Unit, Melbourne, Florida
Unknown date.  Executive Officer, Bombing & Fighting Squadron 2, Light Carrier Air Group 21.
1944-1945.  Served as Staff Officer in various commands during the remainder of the War in the Pacific.
1946-1947.  Staff Officer, Chief of Naval Operations.
1948.  Commander, Atlantic Air Force Training Unit One.
1948-1949.  Executive Officer, VF-45.
3 May 1949.  Commander, Attack Squadron VA-12, NAAS Cecil Field, Florida.? Commander Newhall had been the squadron's executive officer.
29 Jun 1950.  Attended Command & Staff School, Montgomery Air Force Base, Alabama.
1956.  Air Group Commander, USS Boxer.
Captain Newhall served his Nation for 30 years, his service spanning three wars before retiring on 30 June 1970.
Captain Newhall was our 38th Chapter President, serving in 1992.  Bud was also a member of the Apache Trail Chapter, Military Order of World Wars (MOWW).  He served as the Arizona State Commander of MOWW and is the recipient of MOWW's Silver Patrick Henry Medallion.
Captain Newhall, a resident of Scottsdale, Arizona, passed away on the 29th of October, 2002.  He was predeceased by his first wife, Jean, who died in 1995.  He was survived by his second wife, Penny.