1985 Colonel John H. Bryan, II, U. S. Army, retired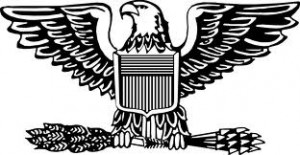 Colonel John Harvey "Jack" Bryan, II, United States Army, retired,was born on 29 August 1919 in Brooklyn, New York.  He was the son of John Harvey Bryan and Christine Cameron.
Colonel Bryan joined the United States Army on the 24th of January, 1942.  He was a veteran of World War II. He retired from the military in 1970.
During World War II, Colonel Bryan served with the 36th Division of Austin, Texas.  One of their battalions, called the Lost Battalion, was surrounded by the Germans in France.  They were rescued by the 442nd Japanese/American unit, of which Major Jerry Gustafson, our 17th Chapter President, was a member.
After his retirement, Colonel Bryan moved to Phoenix, Arizona, where he worked as a vice president of sales.  He was active in the Arizona Chapter of The Retired Officers Association (now MOAA), and was our 31st Chapter President, serving in 1985.
Colonel Bryan passed away on the 24th of November, 1992.  Survivors included his wife, June; daughters Roberta Berg, Suzanne O'Keefe, and Sanora Walker; and his son John III.
Colonel Bryan is interned in Site 1178, Section 18D, of the National Memorial Cemetery of Arizona, 23029 North Cave Creek Road, Phoenix, Arizona.  Funeral services were conducted at the Crossroads United Methodist Church, 7901 N Central Avenue, Phoenix, Arizona.  Funeral arrangements by A. L. Moore & Sons Mortuary.