1957-1958 Commander Weaver V. Ketcham, U. S. Navy retired

Commander Weaver Vinson "Ketch" Ketcham, United States Navy, retired, was born on 12 May 1894 in Mount Pleasant, Iowa.  He was the son of Albert R. Ketcham and Laura Weaver.  Commander Ketcham married in 1916 to Virginia E. King.  After Virginia's death in 1932, he married Lorraine Ketcham.
Commander Ketcham graduated from the University of Washington, Seattle in 1918.  He was initially commissioned as a 2nd Lieutenant, Infantry, but transferred to the Navy upon graduation. Ketch retired from the Naval Reserve in June 1947 with 34 years of service.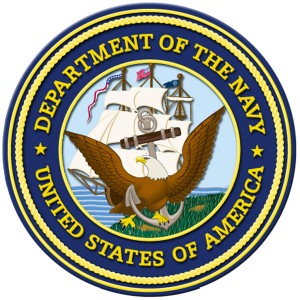 Commander Ketcham moved to Arizona in 1938, finally settling in Phoenix in 1940.  In 1940 he was appointed to the Arizona State Selective Service Office.  During World War II he was assigned by the Navy to be their Liaison Officer to the Arizona State Selective Service Office.?  Ketch was appointed the State Deputy Director in 1948, a position he held until his death.
Commander Ketcham was active in several volunteer organizations in Phoenix.  He was a member of Arizona Lodge 2 of the Free and Accepted Masons, the El Zaribah Shrine, and the Phoenix Hiram Club.  He was the President of the Phoenix Rotary Club in 1952-1953, and the Director of the Salvation Army in Phoenix.  Ketch served as our 2nd Chapter President in 1957.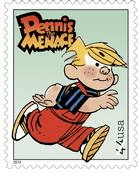 Commander Ketcham often said he had but one hobby, his Grandson, Dennis, inspiration for the cartoon character, Dennis The Menace.  The comic strip was drawn by Ketch's son, Henry (Hank) Ketcham.  It debuted in 16 newspapers on 12 March 1951.  It's popularity caused it to rapidly spread to newspapers across the United States and to scores of other countries throughout the world. In 2010, the United States Postal Service honored the author of the comic strip by issuing a Dennis The Menace postage stamp.
Commander Ketcham died on 18 July 1962 at the Veterans Administration Hospital in Phoenix, Arizona.  He was survived by his wife, Lorraine; two daughters, Mrs. Alan Lee and Mrs. E. A. Hacker, both of Seattle; two brothers, Albert R., Jr. of New Canaan, CT and Ernest J. of Seattle; his son, Hank; and two grandsons.  Arrangements were made by the Whitney and Murphy Funeral Home, 4800 East Indian School Road, Phoenix, Arizona.